It's Time They Knew…
Greetings and salutations! Jay Mullings from Written Mirror here, AKA Wicked Penman. I know it's been a while; less if you've been following me and my music. I've been thinking, "It's time they all knew…"
Knew what? Let's get into it immediately then!
Time They Knew
I would say sorry for leaving you; however, it is my view that I have made it easier than ever to keep up with me! There has been weekly content on Youtube, monthly music and I have been up to date on all social media platforms. So I've been here! The more important question is where have some of you been? Haha!
I'm half serious with my question. I haven't seen many of you on Youtube, or if you're listening to the music and following the progress of 'The JAM' (11 Official Selections so far) it has been a quiet flex. No hard feelings I guess…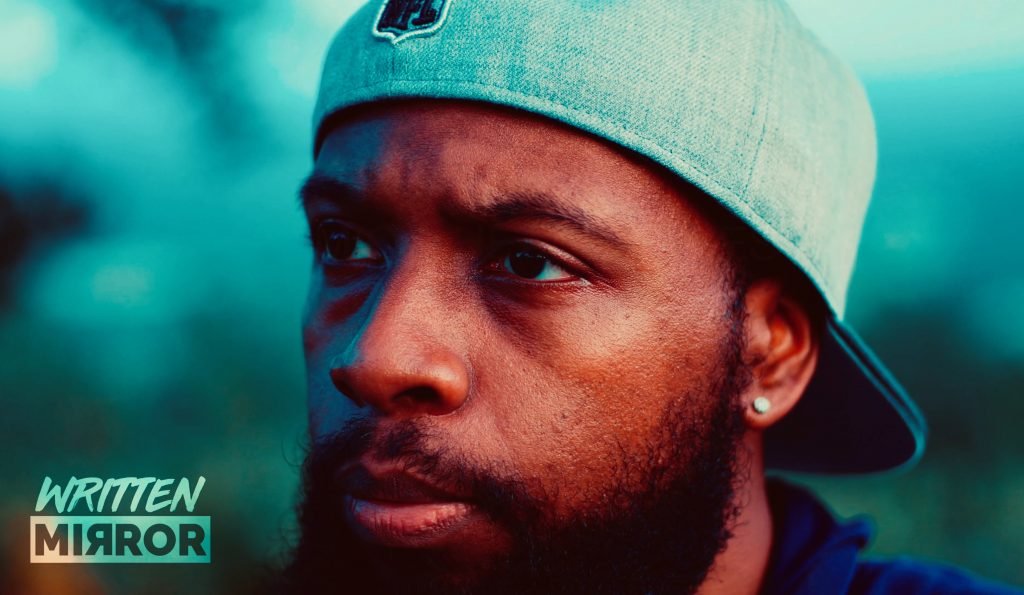 What's been going on with me?
A lot! I'm a fully fledged and seasoned songwriter now. My instrument (voice) is getting more distinct and my video content calendar has been managed pretty well these past few months. This is not a brag, I'm merely catching up those who haven't been able to themselves. I get it! We all lead busy lives, have responsibilities and maybe evolving tastes that don't involve me (sigh).
Written Mirror
My intimacy with Written Mirror and the day one supporters has always been there. I appreciate you guys the most! It wasn't long ago this was purely experimental content. Poetry I was unsure about, blog posts about everything and anything, movies reviews and also writing/creative advice.
It Was All For You
The Thought Book Series. Regularly you asked me how to keep your mind focussed and dedication to the cause? You supported the 1st book quite well and it was my pleasure to supply a 2nd. The merchandise, you asked for it and I created it for you! Some of you genuinely support and encourage what I do. Others? I can't say for sure what their agenda is. Still you cast an eye in my direction (Man like Sauron) quite often.
New People
There are new people that get introduced and are attracted to what I do. That is usually a win! Only lately I've come across a bunch of losers who want everything from me whilst I know or receive nothing from them in return.
This aggression cannot stand man!

The Dude
Why are they losers? I'm so glad you asked!
The only way they can win at anything is to manipulate people or try to pull the wool over their eyes. Sure there's a fool born every minute but at what point do you become aware of karma? The answer for them unfortunately is usually far too late…
New Opportunities
See now this is where it's at! Collaborating doesn't mean one person take all the risk whilst the other profits. Anyone who hasn't figured that out by now ought to stop using the term immediately.
Level Up
I have broadened my horizons over the years. Writing, Directing, Editing, Voice Over, Photography and soon Podcasting. This hasn't been established on the back of expecting charity. I put the time and resources into levelling up.
Is that important?
People like to give you this impression that you're selfish for wanting fair numeration for your skills.
Stop it! Get some help!

The G.O.A.T
Positives…
YouTube has been going okay. Currently on my way to 1500 subscribers (subs). It is a grind to get those 4000 hours you need in the beginning. As it stands, I am very close to eclipsing that amount. Well, at least closer than when I began (LOL).
Wicked Penman
Music has been an eye opening experience. Don't worry I have content which speaks specifically on the human element of it all. You see, you don't get very rounded people in music.
Everyone wants something for nothing or to take your leverage whilst giving you as little possible in return.

Wicked Penman
It's very fascinating from a writer's point of view to see these characters in action. Not very entertaining when you're having to deal with them directly. Overgrown children posing as adults mostly…
Platformer
Across platforms, I'm heading towards half a million streams altogether by the end of the year. Not enough to buy a yacht with (laugh) but encouraging, especially as I only began releasing music in March. Spotify is my main platform, however, after looking closer at the numbers I'm open to growing on other platforms! Written Mirror YouTube channel remains the best place to find my music videos. Just don't go looking for my music there. YouTube is a horrible place to promote music. We can talk royalties another time…
Hype Penman
Speaking of music videos; I have been doing my absolute best as a one man crew. Despite filming and editing my own videos, I am pleased to report it has been more thrilling than stressful.
The JAM
The documentary has been doing relatively well on the indie film festival scene. 11 Official Selections in less than 6 months. As a budget film with no star talent attached some festivals are just not open minded enough to reward things on merit. However,
That that don't kill me will only make me stronger…

Kanye West
It's Time They Knew…
My mindset is mostly positive and I am relishing overcoming the challenges ahead. I absolutely feel I have improved and grown over the past 12 months. One thing that hasn't changed is my eye.
I see more than I say and I say less than I know.

Jay Mullings
Broke Funding Structure
It's time they knew that the mechanisms for funding and granting in the UK are still very corrupt. They do not appreciate or accept a self determined Black man making a coherent case. I won't beg for anything, I have the skills and the temperament just not the paper. It's only a matter of time before the right doors open. Until then I will keep developing myself with pragmatism and creativity.
https://www.writtenmirror.com/shop/
To My Day Ones
Thank you for rocking with me! I appreciate those who use their technological devices and bank balance to throw some support my way. The Thought Book 1 & 2 was my gift to you. Written Mirror merchandise is all about feeling your best in any category. The JAM when it comes out for general release (likely 2020). It's time they knew this is the culmination of the journey from day one until now. From SW London to St.Elizabeth Jamaica and back to London again…
Don't give up on your own dreams and aspirations! Winners like to see other winners win…

Jay Mullings
Thank You!
I appreciate the continued support and thank you for reading, 'It's time they knew'. If possible please follow me on YouTube and your favourite music streaming platforms. 
About Jay Mullings
Multiple Award-winning Screenwriter, Author, Blogger, Film Director and Founder of Written Mirror Ltd. Jay is an ambitious but humble creative who wants to connect with audiences all over the world. Born in London but raised in Jamaica, Jay carries his experiences of both cultures and lends it to his work with his unique but authoritative voice which, he admits not seeing represented enough growing up.
Enquiries…
I can be reached for serious comment and article contributions via email jay@writtenmirror.com if it's a formal request. For any public speaking opportunities, interviews, podcast/radio invites, kindly use the above mentioned communication methods.